These easy Pumpkin Waffles are the perfect way to embrace fall for a sweet start to your day. Imagine these pumpkin waffles with your pumpkin spice latte, cozied up in a big sweater, after crunching on some leaves…
These Pumpkin Waffles have tasty blend of the classic pumpkin spice! You can use your favorite premixed pumpkin spice blend or use the spices suggested like cinnamon, cloves, and ginger to make your own.
These waffles are amazing paired with maple syrup, maple butter, butter, some Fried Chicken of the Woods, or Kentucky Fried Hen of the Woods!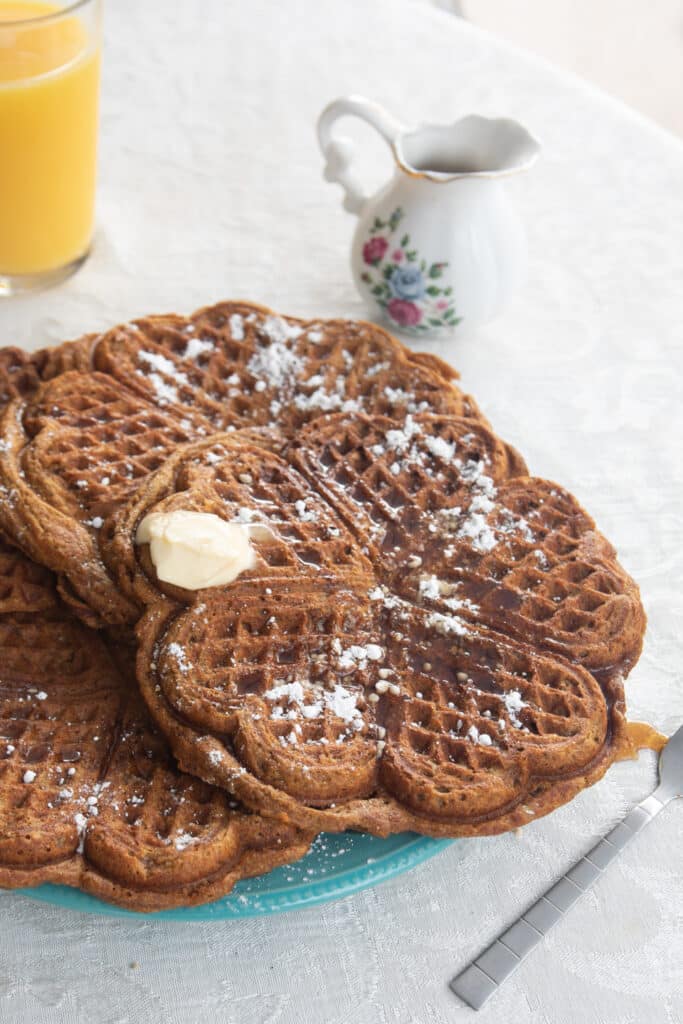 Did you make this recipe?
Please take a moment to rate and review it by scrolling down!

By