This creamy chanterelle pasta is vegan with straight forward ingredients! Chanterelles are a fruity, yet musky mushroom that is incredible in a creamy sauce that is brightened with a bit of lemon zest. With wide tagliatelle noodles, the pasta is garnished with thyme and more chanterelles.
This recipe has you dry sauté the chanterelle mushrooms to crisp the edges and give them a proper bite. Then they are tossed in a citrus infused olive with fresh thyme- this really brings out the fruity nature of the wild chanterelle mushrooms.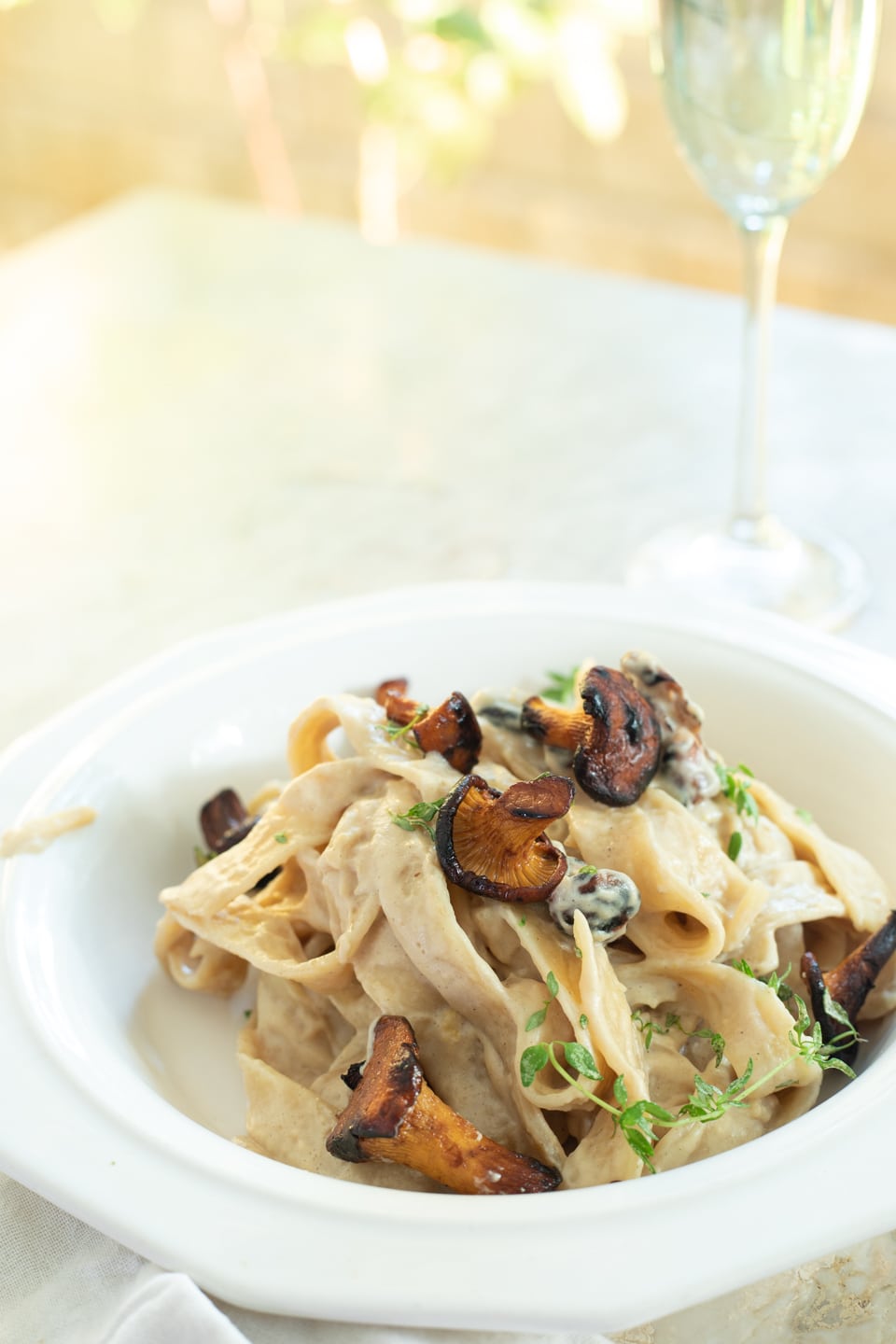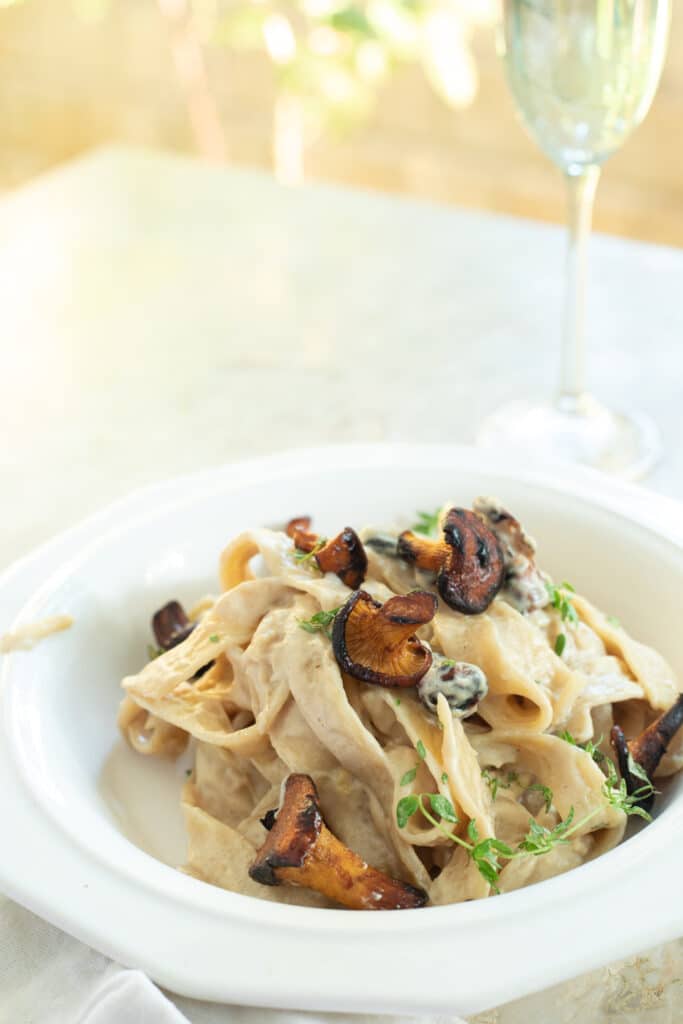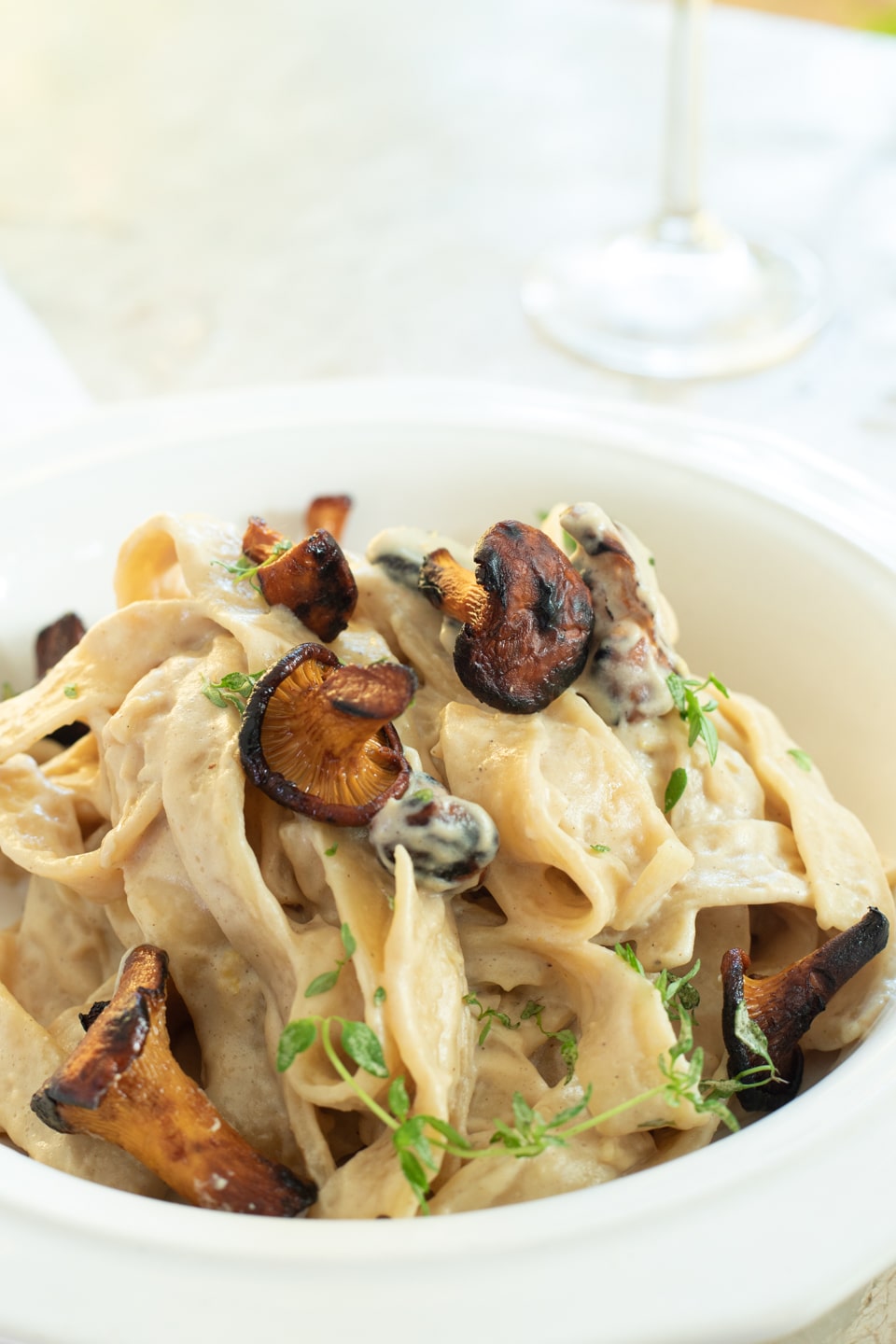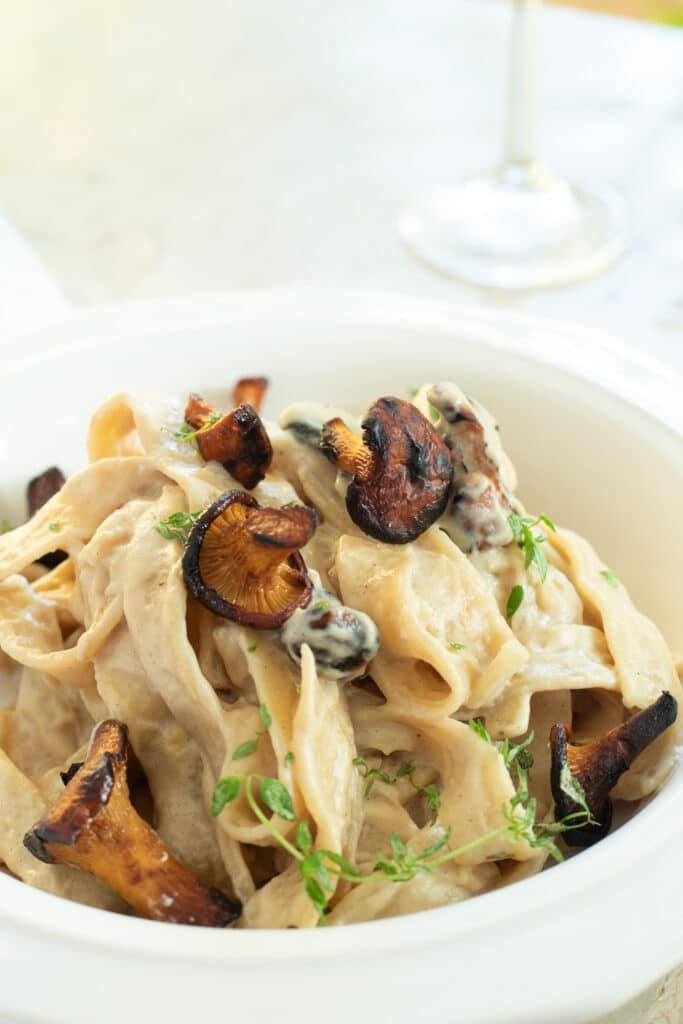 Chanterelle Mushrooms
The chanterelles are dry sautéed then tossed in an infused oil after they are cooked. The dry sauté removes excess moisture and gives you crispy edges. It is an important step that really makes these mushrooms an enjoyable experience! After they are crispy on the edges you toss them in a citrus infused olive oil. An orange infused or lemon infused olive oil is incredible with these mushrooms. However, if you do not have an infused oil you can use regular olive oil and add a small squeeze of lemon juice over the mushrooms.
To use dried chanterelles simply soak half an ounce of them in cold water for 20 minutes.
Then dry sauté them like you normally would.
If you want to substitute the chanterelles all together wild honey mushrooms are a great alternative! If you are curious if honey mushrooms grow in your area check out the map on INaturalist– it's a great resource for foragers!
Looking for More Wild Mushroom Recipes?
Did you try this recipe?
Please scroll down to rate it and share how it went!

By